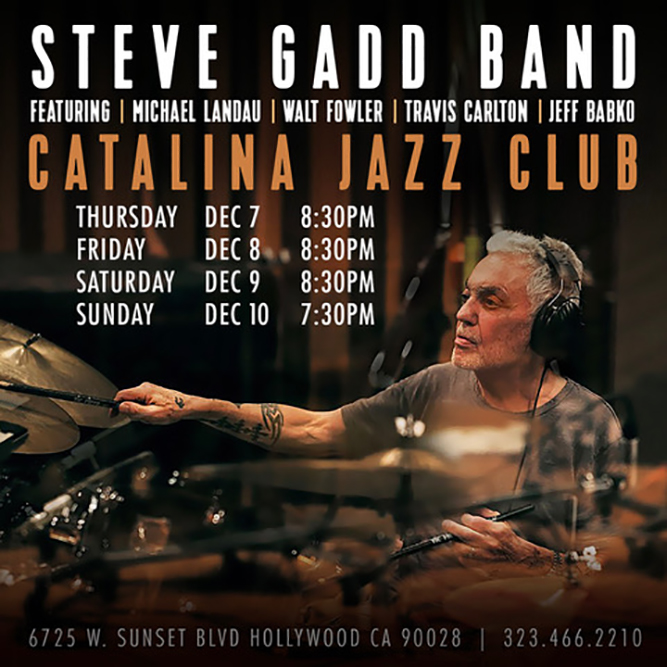 Catalina Jazz Club presents
Jazz Legends: STEVE GADD BAND (Grammy Award-winner, Honorary Doctorate of Music - Berklee College of Music) featuring: Michael Landau, Jeff Babko, Travis Carlton & Walt Fowler
Show: 8:30 pm
All Ages
One of the most influential drummers of all time, Steve Gadd set a new standard in contemporary drumming techniques and performance, and in doing so launched a thousand imitators.
Recording so many legendary drum tracks like; " Aja"," Fifty Ways to Leave Your Lover" and "Nite Sprite", there is no drummer alive today who in some way has not been effected by Steve Gadd. His influence is still very much felt and can be heard in the playing of everyone from Vinnie Colaiuta to Carter Beauford.
And still to this day there is no one who can get "inside" a tune and find the "pocket" quite like the great Steve Gadd.
---